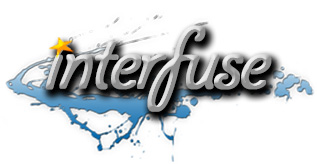 Secure Payments





Blue iPhone 4 4G 4S Tool Set Repair Kit with Mini Pentalobe Security Screwdriver, Standard Screwdriver, Suction Cup, Pry Picks and Component Bars
| | | |
| --- | --- | --- |
| QTY | Per Pack | Pack Price |
| 1-4 | 1 | $4.99 |
| 5-9 | 1 | $4.89 |
| 10-14 | 1 | $4.79 |
| 15-19 | 1 | $4.69 |
| 20+ | 1 | $4.59 |
iPhone Tool Kit
The standard iPhone 4G and 4S repair tool set. This is generic tool set with he most basic of tools to get you into and allow you to make modifications and repairs to an iPhone 4.
Product Details
Standard iPhone 4 repair tool set.
Includes mini pentalobe security screwdriver, standard #00 screwdriver, suction cup, two pry picks and two component pry bars
Use for installation or removal of parts in your iPhone.
Pry bars can be used to help remove small components.
Suction cup to be used to help remove the screen from the frame.
Related Topic(s): How To Replace an iPhone 4 LCD Screen, How To Replace an iPhone 4S LCD Screen, How To Replace an iPhone 5 LCD Screen, How To Replace an iPhone 5C LCD Screen, How To Replace an iPhone 5S LCD Screen, How To Replace an iPhone 6 LCD Screen, How To Replace an iPhone 3GS Battery, How To Replace an iPhone 4 Battery, How To Replace an iPhone 5 Battery, How To Replace an iPhone 4S Battery, How To Replace an iPhone 5C Battery, How To Replace an iPhone 5S Battery, How To Replace an iPhone 6 Battery, How To Replace an iPhone 6 Plus Battery
Related Items
Looking for more? Check these search results: iphone tool kit, iphone tool, iphone tools, iphone 5 tools, iphone 4 tools, iphone tool set