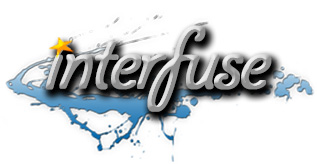 Secure Payments





Ethernet Cable Splitter for RJ45 Network LAN Cables
Out of Stock
Ethernet Cable Splitter
The RJ45 Ethernet Cable Splitter Adapter works as a port splitter to split a wired internet connection between two cables or as an Ethernet cable extender. It works to split the connection however does not work like a hub and only allows you to connect to the network through one of the two connections at a time. You can use it to split your internet connection between two computers or game consoles such as the Xbox or PlayStation or simply as a coupler to provide an extension between two cables.
Product Details
Can be used as a LAN splitter or LAN cable extender
Compatible for Cat5, Cat5e, and Cat6 Cables
Works as a 2 way Ethernet splitter when you are short on uplink ports on your router or need to share a port on a wired wall plate
Three connectors allow you to connect your (uplink) router or modem and two (downlink) devices
The split ports cannot be used simultaneously
Can be used as an inline coupler to make an Ethernet cord longer
Product Specifics
| | |
| --- | --- |
| Brand | Generic |
| Color | Beige |
| Compatible for | Cat5, Cat5e, Cat6 |
| Function | Splitter and Coupler for LAN Ethernet Cables |
| Speed | Cat5 (100mbps) |
| Type | RJ45 Female to Dual RJ45 Female |
Ethernet Splitter Adapter Review
This Ethernet jack splitter is inexpensive and works in the right scenarios. It is compatible for usage with Cat5, Cat5e and Cat6 network cables and allows up to 100 mbps. Great for usage between game consoles, computers or printers where only one network connection will be used at a time. You can connect your Ethernet cable to the RJ45 connector opening on one end and connect it to your router; while the other two ports can connect to your game consoles, pc, printers, hub or other Ethernet compatible device.
The network splitter will effectively route traffic accordingly, firstly on the left port and secondly from the right port. If the left port is not in use, the right port will be enabled. This rj45 splitter is most likely best when trying to connect multiple game consoles, printers or scanners to the same port in your router or modem.
Though it has it's short-comings, it is inexpensive and is useful in situations where only one device requires an internet connection at a time. Otherwise, it can also be used as a cable extender, coupler or joiner to create a very long Ethernet cable.
Related Items
Looking for more? Check these search results: ethernet cable splitter, rj45, splitter, lan, ethernet