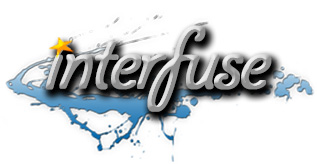 Secure Payments





RJ45 Ethernet Cable Coupler Joiner
Out of Stock
Ethernet Cable Coupler
The Ethernet coupler will work to extend the reach of a cords that are too short. Network cables can be plugged into both ends of the adapter and the ends can be plugged into routers, modems, computers, game consoles, printers and more. The adapter is rated to transmit up to 100mbps and is compatible for Cat5, Cat5e and Cat6 Ethernet cables.
Product Details
Compatible for Cat5, Cat5e and Cat6
Both ends have female RJ45 plugs
Transmits Data up to 100 mbps
Use to extend the reach of Ethernet cables that are too short
Product Specifics
| | |
| --- | --- |
| Brand | Generic |
| Color | Beige |
| Compatible for | Cat5, Cat5e, Cat6 |
| Function | Coupler for LAN Ethernet Cables |
| Speed | Cat5 (100mbps) |
| Type | RJ45 Female to RJ45 Female |
RJ45 Ethernet Coupler Review
The Ethernet coupling adapter is a cheap and easy way to extend the length of your network cables. It can be used with any device that requires a network connection including game consoles like the Xbox and PlayStation as well as computers, laptops, scanners, printers modems, routers, phones and more. To use the Ethernet cable joiner all you need to do is plug in your cables to each end of the adapter.
The RJ45 Cable Joiner Adapter is easy to use and a great item to have in your toolbox if you are in IT or a professional network specialist. These can be used in residential and commercial applications without any worry and will transmit data up to 100 mbps. The cable can be used with any Cat5, Cat5e, or Cat6 cords to extend their reach.
You can use the Ethernet extender adapter to make cords of just about any length, 10 foot, 20 foot, 50 foot, 100 foot, really there is no limit. If you are working on a job site or have numerous smaller cables that need to be longer it is a good idea to stock up on these LAN Ethernet extension coupler adapters.
Related Items
Looking for more? Check these search results: ethernet cable coupler, ethernet coupler, ethernet extender