Moving Services by Madison Liquidators
Published on June 12, 2016 by Nick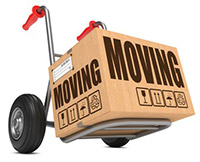 Moving services by Madison Liquidators are second to none. They are able to get you moved from point A to point B with minimal hassle. We all know how taxing and difficult moving can be, Madison Liquidators helps to make that process easier. By hiring a moving company like Madison Liquidators, you can relax with the fact that everything you have will be moved from one location to another safely and efficiently.
If it is your first time hiring a moving company you will want to be sure that they stay within your budget. This might require you to box up your belongings yourself and have your home, office or apartment ready to go so that they can get in and get your belongings out in a time-efficient manner.
Most moving companies charge by the hour and Madison Liquidators does so at a very reasonable rate. They provide the vehicles for your move and can even provide you with boxes to pack up your belongings before they show up to move your things.
Full Service and Luxury Services are also available in case you need them to pack up your things and unpack them at your new location. Adding these services can be time consuming and most people choose to do most of the packing and unpacking themselves, but it is still an option.
When selecting Madison Liquidators as your moving company you do not need to worry about damage to your belongings. As movers, they have professional experience and know how to properly pack trucks and handle goods so that you do not have to worry about damage or breakage. In some cases, it is likely that they will recommend that you move the most valuable or fragile items in a separate car to insure safe transit.
Whether you are looking to relocate and move into a new apartment, home or move your business to another office, we recommend you get a quote from Madison Liquidators to see if they will be able to help get your possessions from Point A to Point B.
For more information about Moving Services by Madison Liquidators, visit:
http://madisonliquidators.com/moving-services/
To get a quote to estimate the cost of your move, use their Moving Service Quote form or call (608) 831-1012.
No comments have been posted yet.