Featured Products
ELM327 Software
Modified on December 28, 2015 by Nick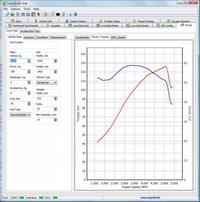 There are many different software applications available compatible for the ELM327, more applications are being developed and released constantly. When we find new applications, we add them. You can run searches in the Android PlayStore, iPhone App Store or Windows 8 Store to find more Apps for your smartphone or tablet to find more.
The ELM327 software applications that we specifically recommend is ScanMaster for Windows, Torque for Android and DashCommand for iOS. These applications have been highlighted in the table below.
Android Apps
The recommended software application for Android is Torque.
iPhone and iPad Apps
The recommended software application for the iPhone and iPad is DashCommand.
Linux Downloads
OSX Downloads
Windows Downloads
The recommended software application for Windows is ScanMaster.
Other Software
If you know of any other software applications that should be listed on the page, please let us know by entering the info into the comments section below.
Related Products
richard
101 Months Ago
i have a elm 327 v1.2, no bleutooth ore wifi only usb port connection.is it compatibal with easy obdll 2.5.7?? richard
Reply
Nick Niesen
96 Months Ago
I would recommend to use the version that is available on our site. V2.2.0. Newer versions are no longer compatible with most generic devices.
Reply
Dave Johnson
96 Months Ago
will any of these readers have the ability to make changes in the programing or performance of a car? I have a 2008 mustang that has a speed warning beep that I want to eliminate, as well as changing the speedometer as I have added larger wheels.
Reply
Nick Niesen
96 Months Ago
The ELM allows you to read and clear trouble codes as well as stream other data from the ECU. It does not offer and functions as far as programming.
Reply
kfk
95 Months Ago
NO u need a ECU programming tool / software
Reply
GJ van Bers
96 Months Ago
There's a new app for the Renault ZOE: CanZE it's in the Google Play Store. More info canze.fisch.lu
Reply
Peter
95 Months Ago
Why cant they make a better Software for Windows the ones that exist are really bad compared to Android I do not get it how they can be so bad seriously? Androids beautiful but sitting with your phone or tablet in the car making measurements and calculating isnt very ideal, use a smart pc is the nr 1 thing above it all,, but no good software the ones that exists looks like something made in 30 min , even paid ones sucks badley come on anyone?
Reply
Nick
94 Months Ago
Have you tried dash command for windows?
Reply
Nancy Hilderbrand
93 Months Ago
I could use a blue tooth for my car.
Reply