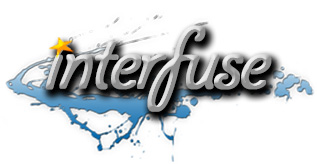 Secure Payments





18650 25R Battery Replacement for Samsung
| | | |
| --- | --- | --- |
| QTY | Per Pack | Pack Price |
| 1-9 | 1 | $3.99 |
| 10-19 | 1 | $3.79 |
| 20-29 | 1 | $3.59 |
| 30-39 | 1 | $3.39 |
| 40+ | 1 | $3.19 |
18650 25R Battery
This is a new generic replacement 18650 battery that works as a replacement to the Samsung 25R. The replacement is a comparable counterpart to the original and has been manufactured to similar specs. You can use the 25R in vaping mods or for a number of other different uses.
Product Details
Generic 18650 25R Battery
Similar specs to original Samsung 25R
Rated 2500 mAh, 20 Continuous Amp, 30 Amp, 3.7 Volts
Product Specifics
| | |
| --- | --- |
| Amps | 20 Continuous Amps, 35 Amp |
| Brand | Generic |
| Capacity | 2500 mAh |
| Model | Generic 25R Replacement for Samsung 25R |
| Origin | China |
| Volts | 3.7 Volts |
18650 25R Battery Review
The 18650 25R Battery replacement for Samsung does a great job and is the perfect alternative to the original Samsung 25R counterpart. The battery can be used safely in mods however it should be cautioned not to push the battery past itís max discharge rate and not to overcharge the batteries when charging them in your charger. Safe practices and conservative use of your vaping mod and the amount of stress you place the battery under is required in order to prevent your batteries from venting.
We keep 18650 batteries in stock and carry generic alternatives to the Sony VTC3, VTC4, VTC5, Samsung 25R, LG HE2 and LG HE4. We welcome you to purchase the batteries from our website as well as other accessories you might need such as battery cases to keep your batteries safely stored and charged.
Accessories
Related Items
Looking for more? Check these search results: 18650 25r battery