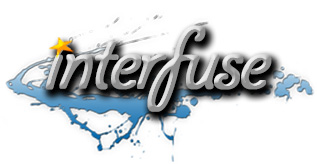 Secure Payments





Super Bright Wireless LED Coal Mining Light
| | | |
| --- | --- | --- |
| QTY | Per Pack | Pack Price |
| 1-9 | 1 | $34.99 |
| 10-19 | 1 | $34.29 |
| 20-29 | 1 | $33.59 |
| 30+ | 1 | $32.89 |
Coal Mining Light
The YJM-4950 is a super bright wireless LED coal mining light head lamp and that is ideal for miners, campers and hunters looking for a personal lighting accessory. The lamp when illuminated is exceptionally bright, can last up to 20 hours per change and can be clipped to a hard hat. It includes two different lighting, low beam and high beam. The lamp is explosion proof, water proof, shock proof, moisture proof and impact proof. Included with the light are a power adapter and a headband with clip.
Product Details
Wireless / Cordless Coal Mining Light
4400mAh Rechargeable Lithium Battery
5W High Power LED Light
Up to 20 Hours Continuous use on Low, 9 Hours on High
Water-proof, Explosion-proof, Shock Proof, Impact Proof, 50,000 Lx
Includes a power charger and head strap with clip
YJM-4950 Cordless Coal Mining Light
The YJM-4950 is the top pick for coal mining lights and most other miners looking for a solid wireless lamp. The light can last you all day without charging and has a very bright light. This is the best LED Mining Light we currently carry and would recommend this to any of our customers. If you are looking for something that is smaller and more durable we would suggest the LD-4625A.
Related Items
Looking for more? Check these search results: coal mining light, mining light, coal mining light, wireless lamp