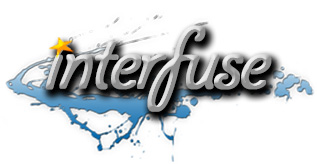 Secure Payments





Interfuse ELM327 v1.5 OBD-II OBD2 Bluetooth Diagnostic Car Scanner with USB Adapter
| | | |
| --- | --- | --- |
| QTY | Per Pack | Pack Price |
| 1-4 | 1 | $19.99 |
| 5-9 | 1 | $19.59 |
| 10-14 | 1 | $19.19 |
| 15-19 | 1 | $18.79 |
| 20+ | 1 | $18.39 |
About this Item
The Interfuse ELM327 v1.5 diagnostic scanner with USB Bluetooth adapter is the most popular of our vehicle scanners. Compatible for both the Android operating system and Windows Bluetooth laptops or desktop, the Interfuse diagnostic scanner will quickly and in realtime transmit information from your vehicles computer to your laptop or hand-held smartphone or tablet computer. The diagnostic scanner comes with freeware, shareware and trialware software and for the best experience, it is recommended to use coupled with Torque for Android.
Product Details
Package includes Interfuse ELM327 OBD2 Bluetooth diagnostic scanner, plug and play USB Bluetooth adapter and setup instructions.
Use the ELM327 to transmit realtime data from your vehicles computer to your hand-held device.
Read and clear trouble codes for the Check Engine light.
Compatible for all OBD-II Protocols.
Use with Android's Torque, ScanMaster ELM, EasyOBD-II and more!
Related Items